FY 2019 Honors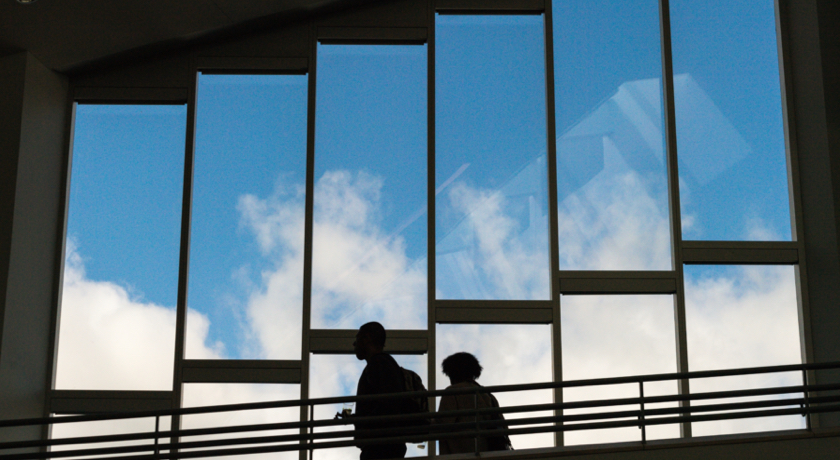 U-M adult hospitals ranked No. 5 in nation
Michigan Medicine's adult hospitals were ranked No. 5 in the nation by U.S. News & World Report's "Best Hospitals" rankings for 2018–19, an honor that measures excellence in patient care.
Three professors awarded Guggenheim Fellowships
Three U-M researchers were named 2019 Guggenheim Fellows by the John Simon Guggenheim Memorial Foundation. The recipients, who are among 168 scholars, artists and writers appointed on the basis of prior achievement and exceptional promise, include: Anne McNeil, Arthur F. Thurnau Professor, professor of chemistry and macromolecular science and engineering; Erik Mueggler, professor of anthropology; and Patricia Wittkopp, Arthur F. Thurnau Professor, Sally L. Allen Collegiate Professor of Ecology and Evolutionary Biology and Molecular, Cellular and Developmental Biology.
Political scientist named head of NSF program
The National Science Foundation has selected U-M researcher Arthur Lupia to serve as the head of its Directorate for Social, Behavioral and Economic Sciences. Since 2006, Lupia has been the Hal R. Varian Collegiate Professor of Political Science. He is also a professor of political science and a research professor at the Center for Political Studies in the Institute of Social Research.
U-M ranked fourth for Peace Corps volunteers among large universities
With 63 volunteers around the world, U-M was ranked fourth among large universities for producing the most Peace Corps volunteers for 2019. U-M has made the Top Schools list every year since the ranking system began in 2001, and is also the fourth all-time producer of Peace Corps volunteers with 2,734 alumni having served the agency since its creation in 1961. U-M also placed second on the Peace Corps' list of the top-producing graduate schools.
First U-M Schwarzman Scholar selected to study in China
U-M student Eduardo Batista was selected as a 2019 Schwarzman Scholar to undertake a one-year master's program at Tsinghua University in Beijing. It is the first time a U-M student will be part of the program, which sends young leaders to China from around the world. About 5 percent of the 2,800 applicants worldwide were chosen; that number includes students from 38 countries and 119 universities.
U-M tops list of public universities for student Fulbrights
U-M students received 26 Fulbright grants for the 2018–19 academic year — the most of any public university in the nation for the 14th year in a row. Fulbright grants were also awarded to three faculty members from U-M's Ann Arbor campus and two from UM-Flint.
Three from U-M receive Fulbright-Hays doctoral fellowships
The International Institute at U-M announced that three doctoral candidates received U.S. Department of Education Fulbright-Hays Doctoral Dissertation Research Abroad Fellowships for the 2018–19 academic year. Recipients include: Josh Greenberg, Katie Browne and Jo Osborn. The highly competitive fellowships –cover travel, living costs and research-related expenses for six to 12 months, with the goal to deepen knowledge of areas in the world not generally included in U.S. curricula.
Two U-M professors elected to NAS
Two U-M faculty members were elected to the National Academy of Sciences, one of the highest distinctions for a scientist or engineer in the United States. Karen Smith, a professor of mathematics, and Rosina Bierbaum, a professor of natural resources and environment, are among the 100 new members and 25 international associates elected in recognition of their distinguished and continuing achievements in original research.
Cell biologist elected to AAAS
U-M cell biologist Daniel Klionsky was elected to the American Academy of Arts and Sciences, which recognizes exceptional scholars, leaders, artists and innovators. A research professor at the U-M Life Sciences Institute and professor of molecular, cellular and developmental biology, Klionsky was one of more than 200 leaders in social sciences, humanities, arts, business and public affairs elected to the academy for 2019.
Two U-M faculty win Carnegie award
The Carnegie Corporation of New York announced their 32 Andrew Carnegie fellows for 2019. Among the recipients were U-M's Elizabeth Armstrong, professor of sociology, women's studies and organizational studies, and J. Alex Halderman, professor of electrical engineering and computer science. Armstrong and Halderman were selected from more than 250 nominations and will each receive $200,000 to use toward research in the humanities and social sciences.
U-M maintains gold rating for sustainability performance
U-M's sustainability performance continues to earn a gold rating by the Sustainability Tracking, Assessment & Rating System (STARS). U-M is one of 124 institutions earning a gold STARS rating this year, and among more than 900 colleges and universities around the globe using the STARS reporting tool.