VP for Development's Report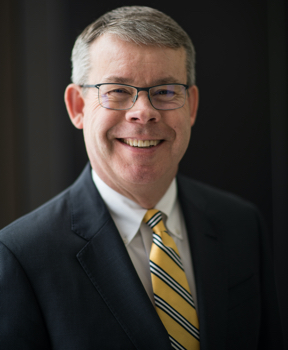 I am pleased to share an update on donor support in FY 2019. It was a historic year on many fronts, including two major midyear milestones: completion of the Victors for Michigan campaign and the retirement of Vice President Emeritus Jerry May. Both leave a legacy of tremendous impact, positioning the university for future success and challenging us to achieve even greater heights in years to come.
Victors for Michigan
In October 2018, we became the first public university to surpass $5 billion in a fundraising campaign, and on December 31, 2018, the 7.5-year Victors for Michigan campaign concluded. Nearly 400,000 donors gave a total of $5.28 billion, including:
$1.22 billion for student support, enabling U-M to expand opportunities for all students, regardless of background, and enrich the educational experience;

$1.71 billion for innovative programs in areas such as engaged learning, patient care, music, arts, libraries and more;

$1.47 billion for distinguished faculty and research across all 19 schools and colleges, UM-Flint and UM-Dearborn; and

$676 million for world-class facilities including research laboratories, student housing, classrooms, music/arts venues, athletics and recreation.
Thanks to the tireless efforts of more than 1,600 volunteers around the world, the leadership of my predecessor, Jerry May, the vision of President Emerita Mary Sue Coleman and President Mark Schlissel and the deans, directors and regents who championed our efforts along the way, our donors are making a difference for the Michigan experience and the university's impact around the world.
Making a Difference
While fundraising often slows during the months before and after a campaign finish, FY 2019 has proven to be an exception. We finished FY 2019 with donors giving $484 million in payments and cash, our second highest year ever.
Below are just few examples of the many impactful gifts announced this year.
In September 2018, Regent Ron and Mrs. Eileen Weiser established the Weiser Diplomacy Center at the Ford School of Public Policy. The center launched this fall with a slate of high-profile speakers from across the political spectrum, including Condoleezza Rice, Hillary Clinton and diplomatic experts on North Korea, national security and foreign affairs.
Later in 2019, the D. Dan and Betty Kahn Foundation made a substantial gift to expand the Michigan-Israel Partnership for Research and Education, furthering international collaboration that will benefit people not only in the U.S. and Israel, but also worldwide.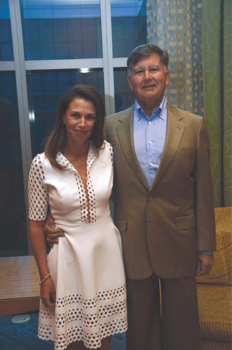 Chris and Lisa Jeffries made a $33 million gift commitment to support students at the U-M Law School, the largest in the school's history, and the Patricia W. Mitchell Trusts left a legacy to two schools in the alma mater of John H. Mitchell, entertainment business pioneer and founder of Columbia Pictures Television. The Mitchell gift established an endowment in the Department of Film, Television and Media in the College of Literature, Science, and the Arts, as well as the Mitchell Programs for Business Ethics and Communications at Michigan Ross.
These are but a few of the hundreds of thousands of gifts to support a wide variety of passions from our community of donors. It is a joy to see the incredible impact of this giving at work on our three campuses and around the world.
"In October 2018, we became the first public university to surpass $5 billion in a fundraising campaign, and on December 31, 2018, the 7.5 year Victors for Michigan campaign concluded."
Looking ahead
As I wrap up my first year as vice president for development, I am inspired and challenged to extend the momentum through our post-campaign era and beyond. I look forward to working with our dynamic team to anticipate and adapt to new trends in philanthropy — new media, new methods, new audiences and new expectations from those who give.
As we strategize for the future, there's at least one thing I'm confident will remain: a university with a strong history, a bold vision and a worldwide community of support to keep earning our place as Leaders and Best.
Thank you for the opportunity to lead this effort.
Go Blue!

Thomas A. Baird
Vice President of Development
---
National Campaign Leadership Board
Campaign Chair
Stephen M. Ross (BBA '62, LLD Hon '11)
Campaign Vice Chairs
Rich Rogel (BBA '70, LLD Hon '09)
The late A. Alfred Taubman (1924–2015) (Taubman College '48, LLD Hon '91)
Regent Ron Weiser (BBA '66) and Eileen L. Weiser (MMus '75)
Helen Zell (AB '64, LHD Hon '13)
Campaign Deputy Chairs
Donald C. (BSE IO '55, MSE '56, DEng Hon '09) and Ingrid A. (BSDes '57) Graham
The late Penny W. (1944-2018) (BSDes '66, TeachCert '66) and E. Roe Stamps
Campaign Steering Committee
The late Bert Askwith (1911–2015) (AB '31)
David J. Barger (AB 2017)
The late J. Robert (1924-2014) (BSE '45, MS '47, PhD '50) and Betty J. Beyster
Jeff T. Blau (BBA '90)
Paul W. (BBA '86) and Amy A. Blavin
William K. (BS '50, MS '52, LLD Hon '13) and Delores Brehm
Robert M. (BSE IO '63) and Susan C. (AB '63) Brown
Karen W. Davidson (BGS '89)
Frances (ABEd '64, TeachCert '64) and Kenneth (AB '64) Eisenberg
David S. (BGS '85) and Joan E. (AB '87) Evans
Domenic​ J. (AB '88) and Molly Ferrante
Nathan (AB '85) and Catherine Forbes
Sidney and Madeline Forbes
Stanley D. Frankel (AB '63, MBA '64)
Judith C. (ABEd '59, TeachCert '59) and David G. Frey
J. Ira (BBA '59, LLD Hon '12) and Nicki Harris
Mike J. (BBA '72) and Sue M. Jandernoa
David B. (BBA '89) and Meredith H. (AB '92) Kaplan
Larry Leinweber (LSA '88, Ross '77) and Claudia Babiarz
Bryan P. (BBA '73, MBA '75) and Kathleen M. (ABEd '72, TeachCert '72) Marsal
Michele D. May (BBA '74) and David R. Walt (BS '74)
Douglas F. Meijer (BBA '76)
Hank (AB '73) and Liesel (AB '89) Meijer
Paul M. (AB '74) and Susan B. (BSN '74, PhD '82) Meister
Peter C. (BS '74, MBA '81) and Carolyn P. Mertz
Jane C. (BBA '86, MAcc '86) and Daniel S. Och
Mary L. Petrovich (BSE IO '85)
Philip (AB '60, Regent '87–'98) and Kathy Power
Sanford R. (BBA '53, MBA '54, LLD Hon '15) and Jeanne Robertson
Susan Rogel
Stephen W. (MBA '70) and Karen Sanger
Craig R. (BBA '73) and Susan L. (ABEd '77, TeachCert '77) Sincock
Lizzie S. (AB '94) and Jonathan M. Tisch
Jim Wigginton