Michigan Medicine opens Brighton Center for specialty care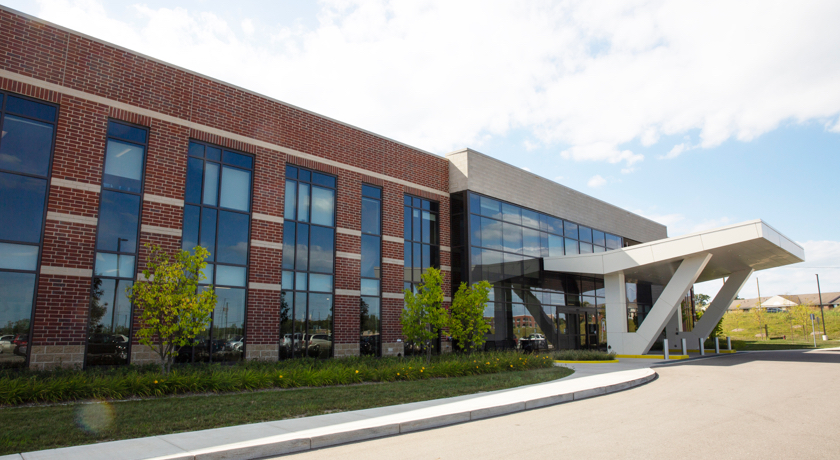 In Sept. 2018, Michigan Medicine expanded its health care services with the opening of the new Brighton Center for Specialty Care The three-level, 297,000-square-foot facility houses more than 50 adult and pediatric specialty services, including cancer, cardiovascular, orthopaedic surgery, MRI and more.
"The Brighton Center for Specialty Care is special because it offers a variety of world-class specialty services together in one building that is not a hospital," said John Wei, medical director of the Brighton Center for Specialty Care. "We can provide a significant number of services that patients would normally have to get at multiple locations all under one roof." At the new state-of-the-art facility, Michigan Medicine faculty physicians will offer Livingston County patients the same high level of care they have come to expect in Ann Arbor. In addition to specialty services, the center has four operating rooms, with the ability to add two more in the future, and 16 infusion chairs.
"We're constantly looking for ways to bring our patients the health care services and patient care they desire in their local community," said David A. Spahlinger, president of the U-M Health System and executive vice dean for clinical affairs at the Medical School. "The Brighton Center for Specialty Care will offer our patients in Livingston County care that is convenient and closer to home. In addition, we're also proud to contribute to the local economy, as the new facility will bring approximately 450 jobs to the area."
The Michigan Medicine Brighton Health Center, located across the street from the new facility, will remain in operation and will continue to specialize in general pediatrics, internal medicine and obstetrics and gynecology.